Coquitlam Tree Service and Tree Removal
Do you have a tree problem? Hazardous Tree? Trimming Requests?
ISA Certified Arborist In
Coquitlam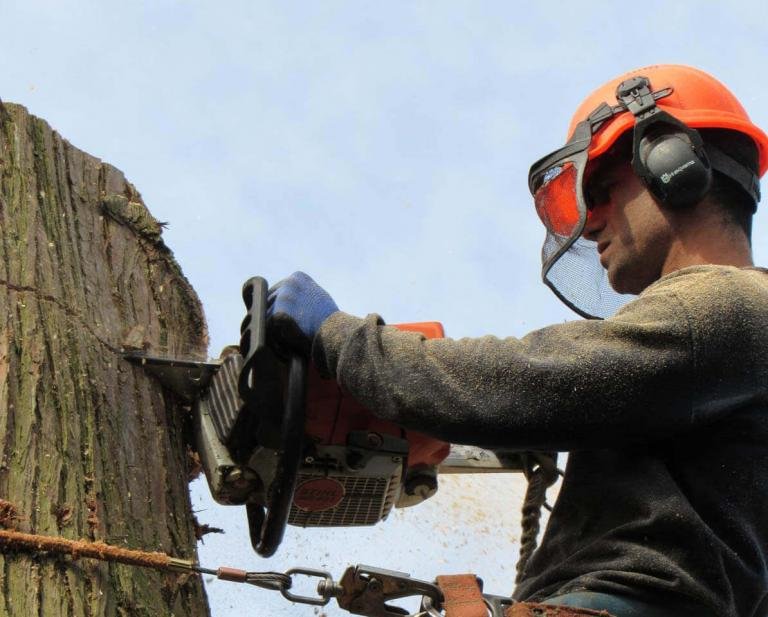 As one of the best Coquitlam tree service providers, Aesthetic Tree & Hedge Service is prepared to be the one stop solution to all of your tree and gardening concerns including tree removal, stump removal, tree cutting and tree topping.
We are a company that believes in transparency and customer convenience. We are the guys that go out of our way to make you happy, and of course, doing so makes us happy too. That is the most important part, period. So if you need tree removal, tree cutting, or hedge trimming in Vancouver, contact us today.
Tree Cutting in Coquitlam
Living in Coquitlam BC means mild temperatures, river views, and lots of recreational opportunities. However, when you have unresolved landscaping issues, it means wasting more of your free time looking for contractor services.
Although many yard care service providers may solve many of your needs, when it comes to cutting down trees your options become limited. Most homeowners stay concerned about keeping their plants healthy, making it a challenge to find an affordable Coquitlam tree removal service.
Thankfully, after 15 years of local service calls, you can continue relying on the team behind Aesthetic Tree & Hedge Trimming. When you need the safer, more convenient choice in total tree removal needs, there is no one better suited for your job than us.
We provide experienced tree removal technicians and affordable pricing to assist more area homeowners than any other company around. When you need to know that your home remains in better hands, you can always depend on us.
best tree services in
Vancouver, North

vancouver and

West

vancouver
If you continue using tree care companies that commute in from Vancouver, Surrey, or beyond, you likely spend a fortune on service visits that leave much room for improvement. Unfortunately, when a contractor must make the long drive home at the end of the day, there isn't much time to work on your yards.
Instead, choosing us is the best way to ensure that your lawns receive everything that they need to continue growing at their optimal levels. When you need grass, trees, and hedges that look lovely and develop even better, you need our experienced tree care professionals serving your home.
You can find our better quality of tree service contractors working hard throughout the community. Contact us for the faster, more affordable landscaping team throughout:
See why more area homeowners continue relying on us for all their yard maintenance needs. Call us today and give your lawns the best service providers around.
If you have ever stopped and admired how lush our community seems to stay, it's likely due to our city's strict tree bylaws. There are specific rules in place regulating how many trees each citizen can remove, as well as when you must pull a permit to do so.
Unfortunately, many homeowners think that they can simply cut it down quickly before anyone becomes aware of what they have done. However, if the local officials get wind, you are likely going to face hefty fines.
Rather than leave yourself at risk for improper landscaping citations, our company makes your lawn care needs a breeze. Whether we require a permit before work or not, you can always rely on us to work with integrity.
Why hire cheap tree care contractors who take unnecessary shortcuts on your behalf? Instead, you can enjoy better results without the hassle by hiring us.